When I was a kid and we would eat a restaurant, my mom would have a little bag of wind up toys she brought to the table. These were our very special only to be touched at a restaurant toys. You know the kind with the little dial you crank? Looking back, maybe they weren't the most practical of toys to be used at a table. They were a bit loud and could and would fall all over the booth and the floor. The point was, that they entertained us and kept us busy.
When I had kids of my own I started a restaurant toy bag. At first I tried the wind up versions, Because Hey! Worked for my mom! But no. I couldn't stand having to pick up the toys constantly. I found the winding and the jumping and the whirring as annoying as the sound of my kids complaining. So instead I packed up a bunch of little plastic figurines. The kind you can find in bags at the thrift store or in a happy meal. This worked very well, and while I was carrying a diaper bag I didn't mind carting around a whole gigantic bag of toys.
My kids would probably still love playing with those toys, but my purse is already filled to bursting with all the other stuff I carry around with me all day. Yet there are still times when I need something in my bag to keep them entertained. I do have a smartphone, but if you have ever tried to divide one iPhone by two children, you know that what you thought you saved in distraction you have gained in bickering.
I like to throw a few notebooks and some pens or pencils in my bag for them. I have seen a number of those crayon roll things on the internet, and they are great and all, but I live in a hot climate. My worst fear is that I accidentally leave my purse in the car and I come back to a melted mess a few hours later. I say this as a person who left a number of crayons on car seats in her days as a child. So I know what I am talking about here.
I searched for something that could hold notepads and pencils, and I didn't really like what I found. So like all good creative people do, I went about solving the problem. I've been making items to sell for my Etsy shop from patterns from Michelle's Patterns. She has this pouch that is designed for larger moleskine notepads. I decided to modify it to make it small enough to accommodate small notepads and a few pens, markers, or pencils. It's easy to throw in my bag, but it doesn't take up a huge amount of space.
Here's what I've made: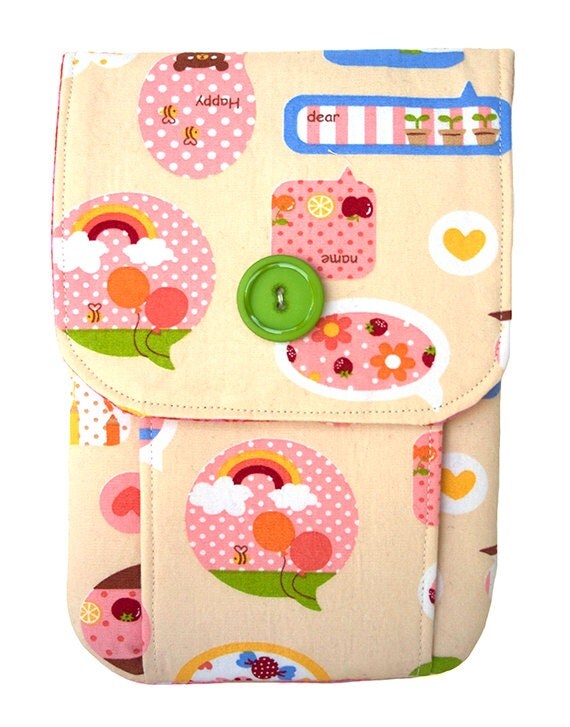 Cute Art Tote – Pencil Wallet and Notebook Holder
Kids Travel Art Kit – Adorable Animal Pouch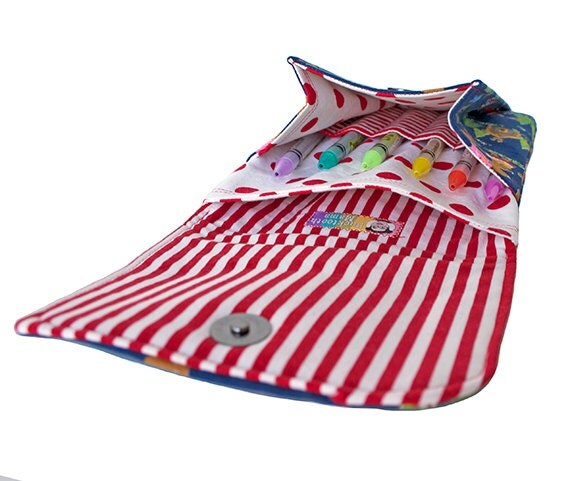 Woodland Art Wallet – Travel Art Supply Organizer
All of these are available in my Etsy shop. I have a few more styles just waiting to be listed soon as well.